10 Vibrant Vacations for Booksters
It's not difficult at all to believe that reading still ranks as a top leisure-time activity.
After all, you're doing it right now.
If reading ranks right up there as part of your Dot Com lifestyle, then think about it as an inspiration to become more active by planning a trip based on your literary preferences.
Your success has given yourself the time to do whatever you want whenever you want, so here are 10 locations where you can personify your bookish pursuits:
1.
Go to Scotland for the Edinburgh International Book Festival
Every August, the Edinburgh International Book Festival hosts 800 authors in the world heritage site of Charlotte Square Gardens for 700 book-related events: workshops, panels, signings, talks and more.
Previous guests include Neil Gaimain, JK Rowling, Salman Rushdie, and Zadie Smith. It's basically an amusement park for bibliophiles.
2.
Go to the Wizarding World of Harry Potter
Meanwhile, The Wizarding World of Harry Potter is literally an amusement park for book lovers.
Part of Universal Studios in Orlando, Florida, this theme park lets us live out our fondest Harry Potter fantasies.
On the London side, you can wander around Diagon Alley, take a ride through the vaults of Gringots Bank, and catch the Hogwarts Express from Kings' Cross station.
By Hogwarts, you can shop at Hogsmeade, visit classrooms and common rooms, and fly on a Hippogriff.
3.
Go to Bath, England: Jane Austen's onetime home
Tourists in the small Georgian city of Bath can visit the Jane Austen Centre to learn about the author's experiences living there and how they figured into her novels.
The centre has a permanent exhibition, holds Austen-themed walking tours and even puts on a Jane Austen festival every September.
4.
Go to Romeo and Juliet's Verona
We don't know if Shakespeare's Romeo and Juliet ever really lived, but their story was set in real places in Verona, Italy, and based on real family rivalries.
Fans of their tragic tale can visit Juliet's tomb and the Montague and Capulet houses — including Juliet's famous balcony — to see what light through yonder window breaks. The especially lovestruck, or morbid, among us can even get married there.
5.
Go to Walden
Simplify, simplify, simplify in Walden Pond.
It's the Massachusetts reservation that once inspired Henry David Thoreau's manifesto of natural living. Visitors can swim, hike or cross country ski, as the park is open year round.
6.
Go to India for the Jaipur Literature Festival
In eight years of existence, the Jaipur Literary Festival has become the largest book festival in Asia and the largest free one in the world.
It takes place for five days every January and hosts a diverse array of Indian and international authors. After appearing there in 2010, Tina Brown called it, "The greatest literary show on Earth!"
7.
Go to James Joyce's Dublin
The James Joyce Centre of Dublin offers a number of tours to experience the author's works.
Follow the path of Ulysses protagonist Leopold Bloom or learn about Joyce's life in the city. You can also visit the center to attend a workshop on one of his famously difficult books.
8.
Go to Anne of Green Gables' Prince Edward Island
Not only can you visit the place where Anne of Green Gables is set, but also the time.
In Cavendish, Prince Edward Island, Avonlea Village recreates Anne's everyday life. You can go for wagon rides, drink raspberry cordial, and attend a kitchen party … if you can handle the excitement.
9.
Go to Stockholm for The Girl With the Dragon Tattoo
The Stockholm City Museum runs a walking tour through the city, where you can trace the footsteps of Lisbeth Salander and Mikel Blomkvist.
You'll see the building where Lisbeth lived in a giant luxury apartment and the café where Mikel — and Steig Larsson — worked on their writing.
10.
Go to Twilight's site in Forks, Washington
The rainy town of Forks, Washington has fully given itself over to Twilight fame.
On tours of the area, you'll see a local family's home designated as the Swan House, life size cutouts of the characters, and special menu items in restaurants where the characters ate.
Kjell Sherman, Manager – The Norra Ljusen Trust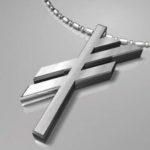 Norra Ljusen — pronounced norra YOU-sun — is Swedish for Northern Lights.  My name, Kjell, is pronounced shell to English speakers.
You can view a short video about how I entered the exciting world of online entrepreneurship on the home page of our Better Life Focus site. It's dedicated to motivated marketers and provides trending Dot Com news, information, and entertainment for motivated entrepreneurs who commit to take action in their quest to reclaim their time by becoming and remaining financially independent via e-commerce.
If you're committed to online success, we'd like to welcome you to the Dot Com lifestyle!
Disclosure: Some of the links in this post are 'affiliate links.' This means if you click on the link and purchase the item, I will receive an affiliate commission.